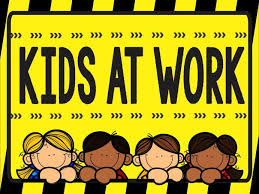 14 September 2021
As you know, the school is closed today due to there being no water in the school building.
While at home, we would like all children to read and enjoy a book, practise counting (in Early Years and Year 1) or their times tables (in Year 2 and KS2, which could be using Times Tables Rockstars https://ttrockstars.com/​) and to research a question that they have about their class Topic. They could also create Topic themed artwork.
The topics this half term are:
Nursery - All About Me

Reception - Me, Myself and I

Year 1 - Brave Beginnings (the classes are reading a version of Little Red Riding Hood set in the African Savannah, and the animals and environment of this story are inspiring the topic learning)

Year 2 - Lively London

Year 3 - The Environment

Year 4 - Kings, Queens and Castles (such as Henry VIII)

Year 5 - Water World (the classes are currently learning about the water cycle and environmental flooding)

Year 6 - If you can't do the time, don't do the crime (the classes are currently learning about Roman crime and punishment, which could be compared with the modern day)
It would be wonderful for the children to bring in any work from home today to share with their class when we return to school.​
​Here are some other ideas to keep the children busy at home:
Write a disaster story! This could be linked to why school is closed today, but you can be creative in the reason you choose behind this!

Create an origami boat by folding a piece of paper. Will it float on a puddle?

Put out some containers in the rain. How much rain water can you collect? Measure and record this at different times throughout the day.

Write a poem inspired by the rainy weather or your class topic. Read this aloud and perform it to your family.

​Design a device to capture clean rain water. Label this and explain how this would work and who or what it might help.

Sketch or draw a rainy day picture. Can you capture what you can see out of your window?​

Make a Rainmaker musical instrument using a cardboard tube, lentils or rice. Some instructions can be found on

https://www.activityvillage.co.uk/homemade-instruments-rainmaker

​