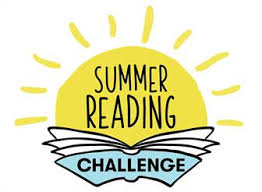 Dear Parents and Carers,
We would like to share some information with you about the summer reading challenge. You can sign up here. https://summerreadingchallenge.org.uk/
You can also find out more from the Idea store website, as this gives you free access to many titles through their e-library. https://www.ideastore.co.uk/src
The Summer Reading Challenge 2020 is here! This year's Challenge is called Silly Squad and is all about funny books, happiness and having a laugh!

You can join the Silly Squad on a new adventure by setting your own personal reading Challenge to complete this summer.

If you complete your Challenge, you'll also get a special certificate to print off and keep. The website has loads of brilliant book suggestions to get you started, and tips on how you can keep reading even while schools and libraries are closed. Did you know you can get e-books for free from your local library? You can also find heaps of super silly activities, quizzes, videos, games and more to keep you entertained at home! The Challenge runs until September.

It's free to join the Silly Squad website and take part in the Summer Reading Challenge 2020

Children will need permission from a parent/carer to complete the online registration
Happy Reading!