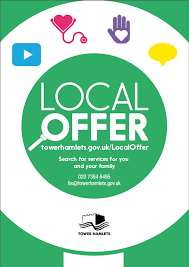 News and information to support your work with families...
During this difficult and uncertain time, the Parent and Family Support Service understands that families are facing many challenges from having to juggle home-schooling to parenting while possibly working from home.
In line with Government guidelines, we have cancelled all our group sessions until further notice. However, we would like to reassure all parents and service users that we will do our upmost to ensure Tower Hamlets families are able to access appropriate local and national services.
Advice and practical support is available for parents / carers from the Parent and Family Support Service:
Telephone - 020 7364 6495 - 020 7364 6489 - 020 7364 6398 (Mon – Fri, 9am – 5pm)
Information can be found on the Local Offer.
Online directory of services and information for children, young people, families and professionals in Tower Hamlets